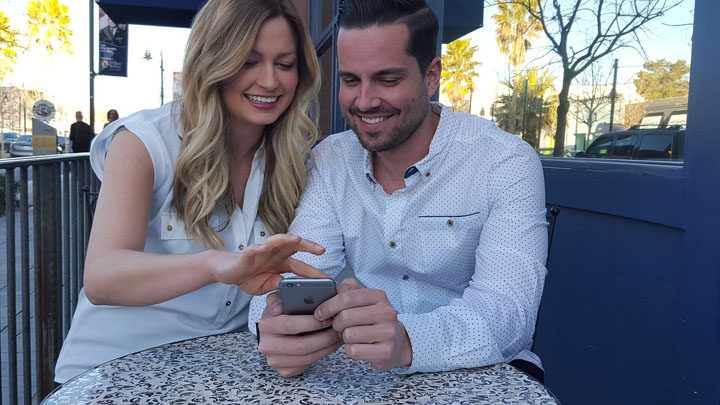 So a couple in their mid-twenties spends the weekend out on the lake in their friend's boat and decides they should be fishing and cruising on their own boat. They hit your boat dealership website and any one of the following questions comes to mind:
Is financing available?
Does the dealer take trades?
Where do I store my boat?
Is a boat trailer included?
Answers to any or all of these questions may not be readily apparent to a boat shopper surfing your site That's where live chat comes in. Having someone available to communicate with shoppers in real time is the internet equivalent of walking out on your lot to greet a prospect. In fact, the proactive pop-up invite is exactly the digital version of that.
How to chat with millennials on your boat website
There are three ways a boat dealer can take advantage of this cutting-edge technology:
Chat software – it is the most affordable, but least effective way to put chat on your website and connect with millennials. Success depends on how available your staff is to grab a chat request with 6-10 seconds, and then having the skill to convert that conversation into quality lead information.
Fully-managed chat support – this takes the biggest investment, but should also generate the best results when implemented and staffed properly by a quality chat company like BoatChat.
Backup chat support – essentially a hybrid of self-managed chat and fully-managed chat, this option lets dealer staff take the chat conversations during the day and BoatChat operators generate the lead when they are offline or tied up.
With half or more of all boat dealer website traffic coming in from mobile devices (and a favorite shopping tool of millennials), and the need for the boating industry to find ways to connect with younger buyers to get them into the lifestyle, live chat is one of the most effective ways to communicate with them in their comfort zone. They can start the conversation with a keyboard that many use for communication dozens or even hundreds of times a day and it is the most non-confrontational because they can start their shopping process with anonymity.
Connecting with the so-called millennial generation is a challenge and goal for pretty much every industry, and giving these buyers the best live chat option to start the sales process is one way to bridge that gap.
Contact BoatChat today by phone, chat, or text to schedule a quick demo.