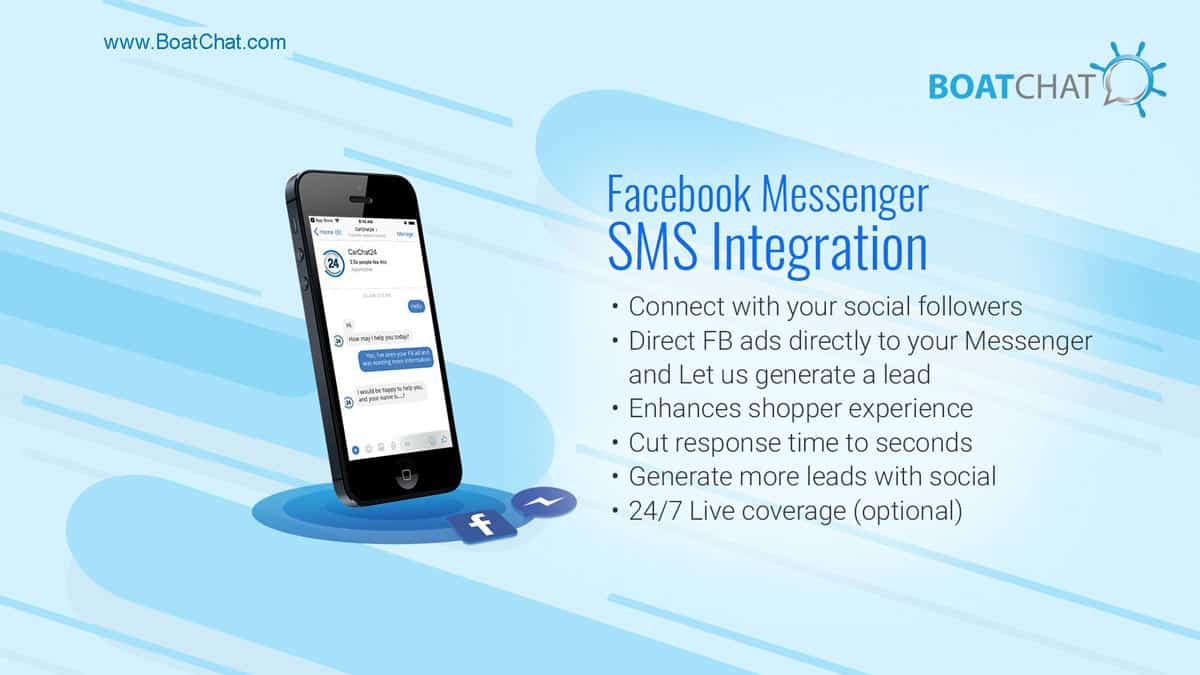 Boat Shoppers are on Facebook.
Here's a great way to connect with them through Messenger and BoatChat.
Facebook is now a primary way most people use the internet, and the user base of Facebook Messenger continues to expand. Even people who have abandoned Facebook still use Messenger.
BoatChat's innovative and proactive live web chat platform and
support services
can help you get more qualified boat sales leads by perfectly integrating with Facebook Messenger. Many of your customers are already comfortable with Messenger, so there is no reason not to use popular messaging platform to connect your social followers. You can do exactly that with our industry leading
live chat software
and highly trained live chat operators.
Start selling more with Facebook Messenger and BoatChat.