BoatChat.com can increase website leads by half or more…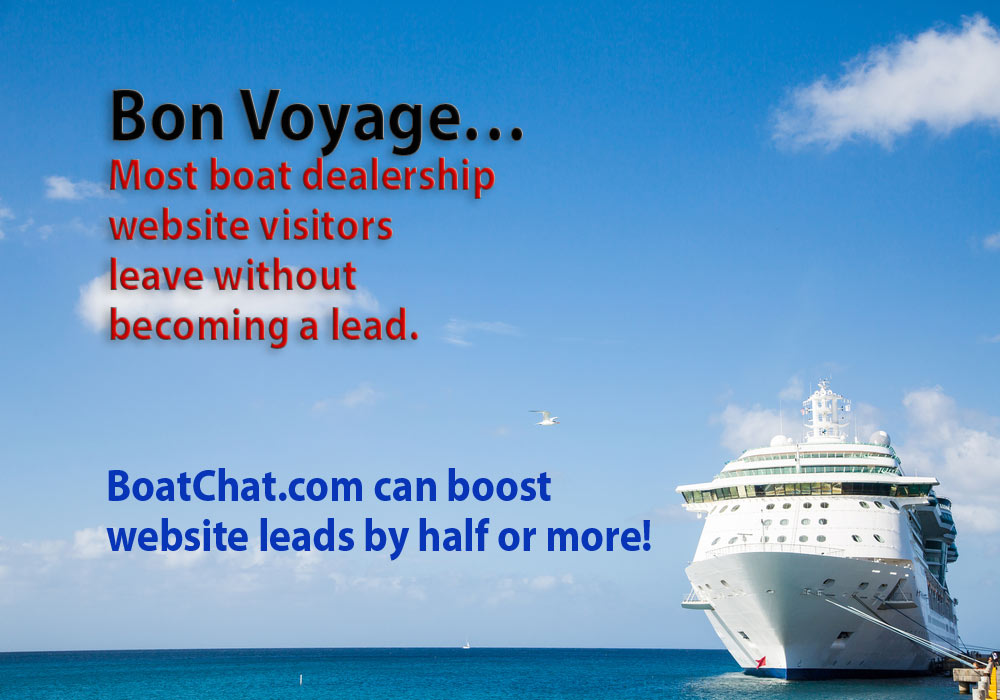 When you look at website visitor data and realize that websites converts about 2 percent to leads, and realize that nearly all of them leave without even sharing contact information – That's where high-performance live chat from BoatChat.com can make a huge difference. A BoatChat live chat installation on a dealership website includes several factors that boost sold unit counts more than any other chat provider.
Operator console with key tools to generate leads
Customer-facing icons and chat interface
Server protocol and technology that speeds reliable chat signals
Processes and pre-written chat responses that generate quality leads
Continuous development to build the next generation of chat software and services
Near-instant customer service for dealer inquiries
With a full-time development team dedicated to creating the next generation of chat products, BoatChat is very responsive to changes in digital marketing for boat dealers, including SignalR technology that maximizes chat reliability on mobile devices. Facebook Messenger integration, and upgraded mobile chat apps for iOS and Android are just a few of our cutting-edge features.
With all the investment dealers put into website branding, SEO, and SEM to drive traffic to their websites, doesn't it make sense to make every effort to capture lead information from more of the site's visitors? That's why marine dealerships trust BoatChat to connect with their internet shoppers around the clock.
Call, chat, text, or even Facebook Message us today to schedule your quick web demo.