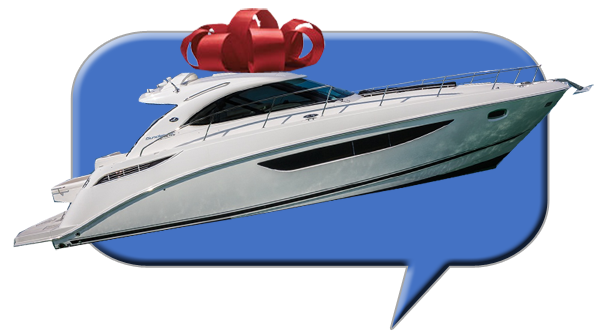 Many boats are put away for the winter, but that doesn't mean boaters aren't thinking about attending boat shows and getting out on the water. It also doesn't mean they won't be on your website shopping for their next watercraft. In these leaner times, managed chat makes the most sense because website traffic will trend lower, and this is when managed chat and text can grab you those extra leads – and deals that can make a difference in your month.
Greet holiday shoppers on your website 24 hours a day
Managed chat and text from BoatChat is a key website digital marketing tool for marine dealers. Well-trained operators are on standby 24 hours a day to greet and engage website visitors. They provide key information like hours, and basic information about online inventory, directions, and events. They also are very skilled at collecting key contact information that helps dealers move shoppers closer to a car deal.
In fact, the technology and processes BoatChat uses to help dealers sell more boats has received numerous website industry awards for design and performance. Every element of the chat and text process used by BoatChat has been meticulously tested to create best practices that help dealers sell boats. Every element adds an incremental boost to the success rate of chat and text. From website icons and proactive (popup) invitation to chat, to the layout of the chat box and especially mobile invite, to the high-efficiency chat console that the operators use, each piece is a critical piece of the technology.
In addition, everything in between can make an epic difference, especially the pre-written scripts and quality (and training) of the operators. BoatChat has gone a step farther and implemented server technology that leverages the latest HTML coding tricks to maximize mobile chat efficiency and reliability. Finally, BoatChat is one of the few chat providers in any industry that has secure chat windows and TRUSTe data handling certification.
This time of year can be a challenge for boat dealers to sell boats using their website. Managed chat and text from BoatChat is the easiest and quickest way to boost those numbers. Call, chat, or text us today to schedule a quick demo.