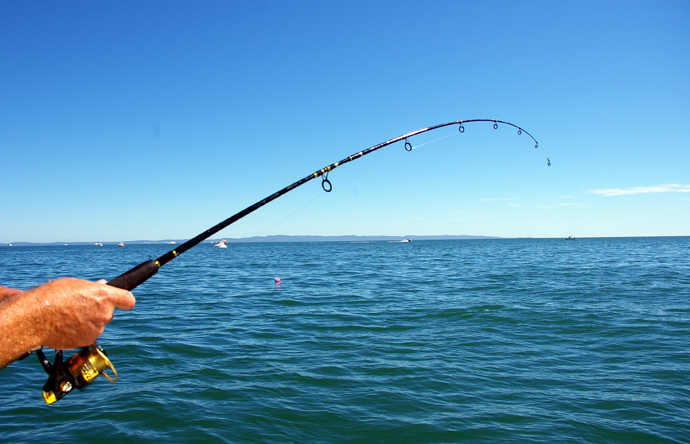 Marine dealerships typically spend a lot on internet marketing – pay per click ads, SEO, social media, and who-knows-what-else. The goal of all of that is to get people to the website. Getting hundreds or even thousands of new visitors to your dealership website is no easy task, and it is a great thing when you can make that happen.
But what are all those people doing on your site once they get there? If you don't have a proactive lead capturing solution like live chat on your website, you are on a fishing expedition with nobody on board to hook and reel in whatever bites. A website visitor is not a lead until you collect their information. You can increase your chances of landing the big ones with more tempting bait and better tackle – by engaging the visitor in a conversation with live chat.
Fish Don't Jump Into The Boat
Most website visitors are more likely to respond to a greeting than they are to start a conversation themselves. Think about it – what percentage of your site's visitors bother to use your contact form or call your phone? What if you could get their attention and open up a conversation before they leave your site? Having a 24/7 fully-staffed chat service on your site enables a live-chat agent to greet every single one of your website visitors. No one leaves your website without knowing that your agent is there and ready to help.
Your website itself is a lead source. Enhancing your site, by bringing it to life with BoatChat, ensures someone is there to field questions when your dealership isn't open. BoatChat ensures all visitors are welcomed and someone is working to generate those valuable boat sales leads for you – even when the dealership is not open.
Sales leads from your own website are of higher quality than any third party lead. Consider this: people are on your website because they want information. BoatChat enables you to connect with your visitors point them in the right direction; which is always into your showroom, and on to their new vessel – which they buy from you!
Learn more about BoatChat: